Donate and make an impact on healthcare
An easy way to give over time
We have made it easy for you to give regular amounts over time. Your regular donation helps improve healthcare across the region. 100% of your donation will be going to fund enhancements to healthcare provided by Taranaki DHB. You can choose to donate weekly, monthly or annually, and you can choose which day of the month you would like donations to come out of your account.
Donation impact - Babyleo incubator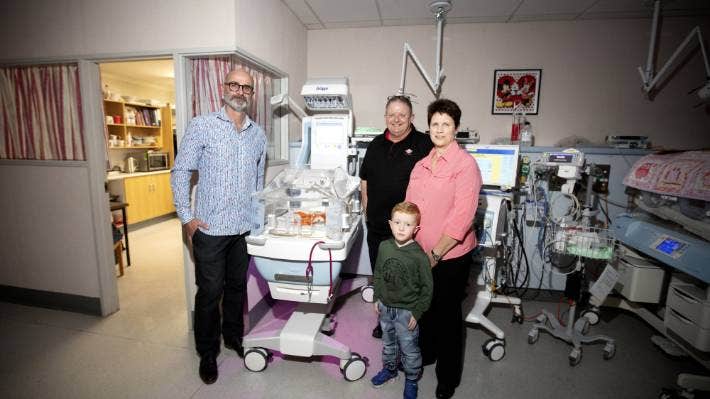 Taranaki urgently needed your help to raise $56,000 for a new intensive care Babyleo Incubator for the tiniest patients born in our region. Previously there was only one available, and its end of life came sooner than expected. A new Babyleo incubator transforms the care of our most vulnerable babies. They can be in an incubator from the moment they are born without being moved, which is extremely important for brain development.
Amount raised
$112,000
Impact
2 x Babyleo intensive are incubators for neonatal care in Taranaki
Donate when it suits you
A one-off gift is always appreciated. Your donation will go directly to helping fund healthcare enhancements across the region, making Taranaki a better place for everyone. We would love it if you would consider setting up a regular donation with us, as long-term support helps us even more.
Donation impact - Mobility Garden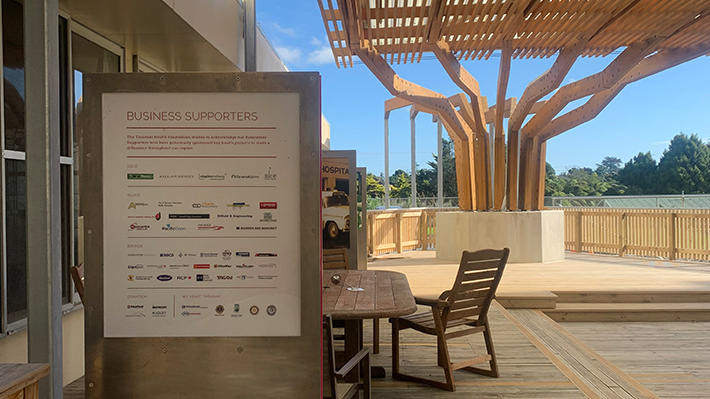 The purpose of the mobility garden is to allow rehabilitation patients to practice mobilising in an outdoor setting that poses similar challenges that could be faced in the community. But it is also a pleasant outdoor space to relax and escape the clinical hospital setting.
It was manufactured using in-kind donations such as local timber from Taranakipine and building support by Clelands Construction.
Amount raised
$350,000
Impact
A warm welcoming space for patients and visitors at Taranaki Base Hospital
Or if you would prefer...
We accept donations by direct bank transfer. If you would prefer to do this, please use the following details:
Account name: Taranaki Health Foundation
Account number: 15 3942 0837510 00
Reference YOUR NAME
(Please contact us directly for a receipt as we will not have your address)
Business donations
If you are a business looking to donate, please contact Grant Carter, our Donor Relationship Manager. We have many opportunities for businesses to support The Taranaki Health Foundation. Your support will allow us to reach our goals faster, as well as working with you to tie in with your business objectives.