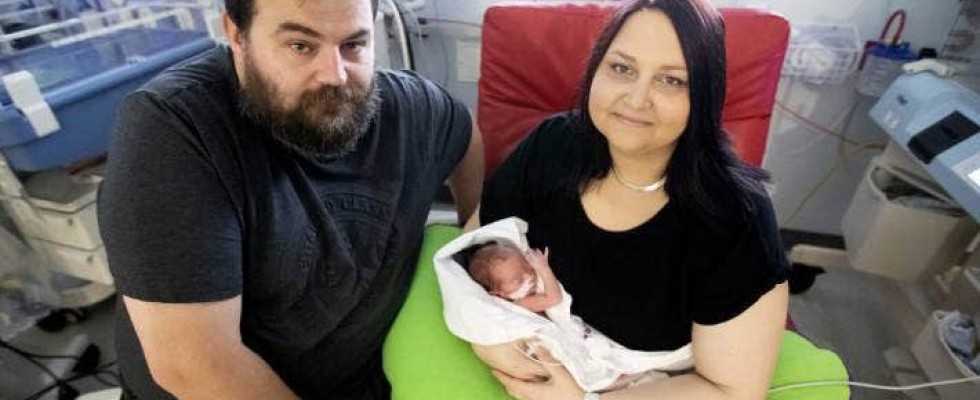 When Ollie Douglas was born nearly two weeks ago, his Mum Tiffany was almost too scared to hold him.
Ollie was born at just over 30 weeks and weighed in at slightly more than 1kg.
''It was a little bit scary because he's so little,'' Douglas said. ''It took me a few days before I felt comfortable holding him because he is so little and fragile and his skin is so thin.''
This isn't Douglas' first time in the neonatal unit at Taranaki Base Hospital. She has been here before when Arlo, now 3, was born at 35 weeks.

''So we know these guys pretty well.''
Which is why she is getting behind the Taranaki Health Foundation's campaign to raise $56,000 by Christmas for a new Babyleo Incuwarmer incubator.