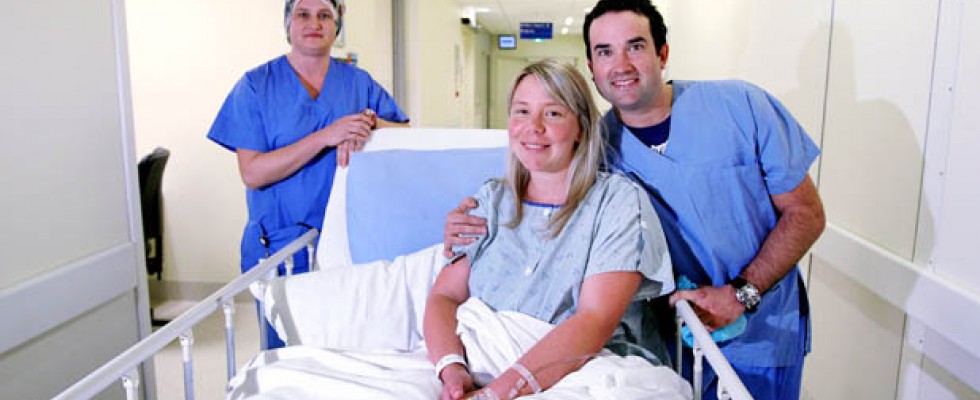 A new life was welcomed into a new place yesterday during the first operation at Taranaki Base Hospital's revamped theatre suite.
First-time parents Ryan, 30, and Elise Jones, 31, were in the spotlight as the first to experience the hospital wing's pristine new rooms and state-of-the-art equipment.
Speaking to the Taranaki Daily News before her caesarean section, Mrs Jones had mixed feelings about the occasion.
"I might be excited when it's over.

"I'm a bit nervous now though," the Southern Cross nurse said.
"But having a newborn in a new theatre, it's quite neat."
Their baby girl was not due until next week, however, Mr Jones reckoned she had done enough cooking.
"It's about time for her to come out," he said.
And although there was talk of a bottle of wine ready and waiting to celebrate the birth and the first operation, they had not quite got that far yet. "We'll see how it goes," Mr Jones said.
The couple moved back to New Plymouth last year from London, with a plan to settle down.
"We got the house and the dog, but the baby came a bit quicker than we thought," Mrs Jones said.
While the former building had four theatres, the new suite has six theatres and a 12-bed capacity post anaesthetic care unit.
The theatres are fitted out with brand new equipment utilising the latest technology.
Theatre co-ordinator Rebecca Lobb said it was fitting to have a caesarean as the first procedure.
"A new start - a new life," she said.
"It's a nice way to begin."