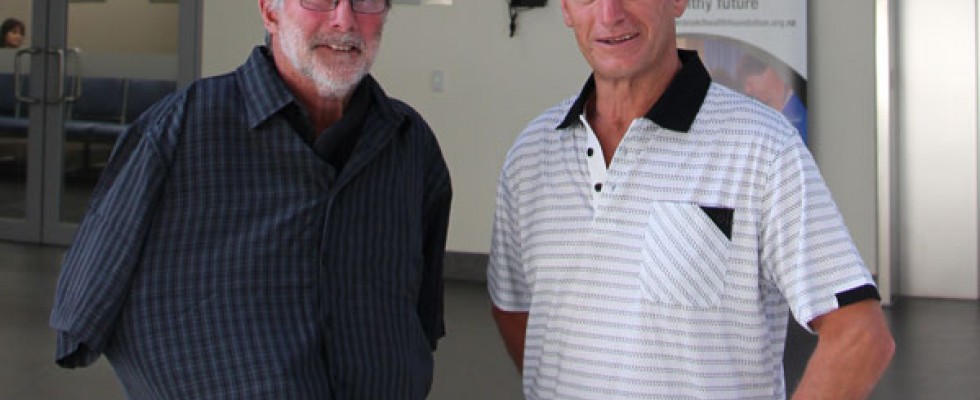 25 November 2013

A replica of the Te Rewa Rewa Bridge, showcased during the 2013 New Zealand Motor Caravan Association rally in New Plymouth over Easter weekend, has been sold to a private owner, and the proceeds will be given to the Taranaki Health Foundation.
Basil Dodunski, the event organiser, was proud that $3,500 would be given to the Foundation with a portion going towards the TSB Children and Young People Ward.
Taranaki Health Foundation executive officer Rachel Church is delighted to accept the donation on behalf of the Foundation. "This generous donation from the Taranaki Motor Caravan Association is a wonderful example of the generosity and spirit of the Taranaki region," she said.
"The Taranaki Health Foundation is currently fundraising to enable leading-edge healthcare throughout the region. This donation will be put to good use towards this goal supporting the "Improve Your Stay" campaign within the redeveloped Taranaki Base Hospital."
Ron Dodunski, the creator of the bridge, took over 100 hours to construct the fully functional footbridge from galvanised steel piping.
For more information please call
Sue Carrington
Media Adviser
Ph 021 367 789