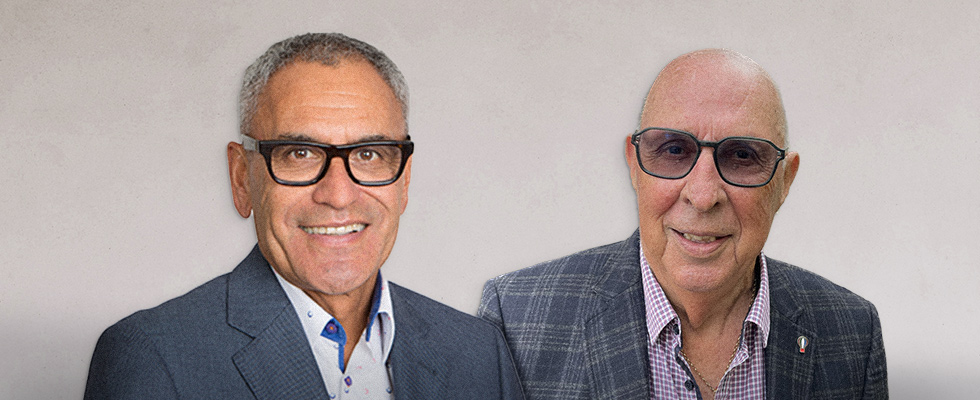 The Taranaki Health Foundation has welcomed two new Trustees to its line-up as it steps up its efforts to bring enhanced health services and infrastructure to the region.
New Trustees John Flowers and Hayden Wano bring extensive governance, management, and leadership expertise to the Foundation, which will further enable it to support Te Whatu Ora projects, including Taranaki Base Hospital's New $403m East Wing Building and the new $35.5m Taranaki Cancer Care Centre and various mental health facilities and other health projects across the region.
John was previously the General Manager of Olex NZ and has well-established governance and management skills with an emphasis on change management built up over 50 years in the industry. He is a board member of the Taranaki Musical Trust, New Plymouth Golf Club and has been the National President of YMCA. The current Board Chair of YMCA Taranaki, John, is excited to join the Taranaki Health Foundation and play an active role in enhancing the health services available to all the people who live in Taranaki.
Hayden is the former Chief Executive of Taranaki-based Māori development, social, and health service provider Tui Ora, the current Chair of Te Hiringa Mahana Mental Health and Wellbeing Commission, a Trustee of Taranaki Arts Festival Trust (TAFT), and a Board member of both WISE Trust and Taranaki Chamber of Commerce.
He has extensive experience in senior management and over 40 years of health sector experience, spanning mental health and community and medical services. He has previously chaired the National Health Board, Taranaki District Health Board, Health Sponsorship Council, TSB Community Trust, and TSB Group Ltd.
Hayden is affiliated with Taranaki, Te Atiawa, Ngāti Tama and Ngāti Awa Iwi and is excited to be part of the Health Foundation as we seek to raise money for projects that will deliver significant health outcomes for all Taranaki whanau.
Since 2010 the Foundation has raised over $14 million for various health infrastructure investments and support services; this extra funding has made a huge and ongoing impact on patient well-being and staff satisfaction. Its current goal is to raise $25 million to enhance the New East Wing Building project at the New Plymouth Hospital.
"Welcoming such experienced, committed, and connected Trustees as Hayden and John is a huge boost for the Foundation at a busy and exciting time in our work. Both are well-known and respected individuals within our community and beyond and have excelled during their careers," says Taranaki Health Foundation Chair Brian Ropitini.
"We have high aspirations for the region's health infrastructure and an ambitious plan to raise the funds to support enhanced healthcare that meets the needs of more of our community so that they can be healed here. John and Hayden's expertise make those goals many steps closer."