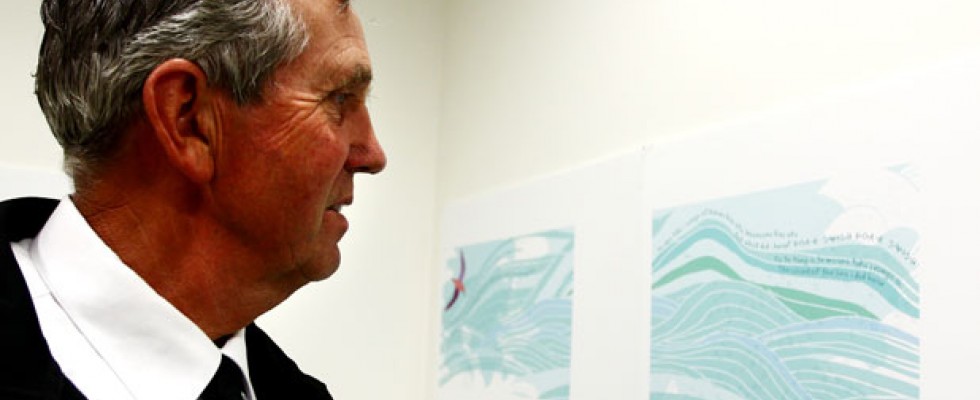 The halls of the children's ward at Taranaki Base Hospital will be a bit brighter thanks to a sizeable donation.
The Inglewood Lions Club raised over $14,000 in their Maize Maze last summer, which was donated to the Taranaki Health Foundation to be used for art in the children and young people's ward at the New Plymouth hospital.
Local artist Jennie Aitken-Hall designed the images that will stretch along the hallways from the entrance through to treatment and patient rooms.
Each area is themed either under water, native bush or backyard, and the colours used are bright yet peaceful, to suit the environment.

Patients, family and staff gave feedback on the designs, which are expected to be installed next year.
"It's been quite a while in the process, we'd like to see it up," Inglewood Lions president Gordon Watson said.
Around 15 members of the club were at the hospital yesterday to take a tour and hear how their donation will enhance the ward.
The Lions have been running the Maize Maze for the past 13 years, and it was estimated 50,000 people had visited the attraction.
This summer the maze will move to Lower Norfolk Rd in Inglewood, and funds raised will go towards the Life Education Trust.