It's before dawn and 79-year-old Frances MacDonald is driving the almost hour from Kaponga to New Plymouth for her tri-weekly dialysis sessions at Taranaki Base Hospital.
Every Tuesday, Thursday and Saturday it's the same routine.
"I need to be there by 6.30 in the morning. I like to get there early and park up and rest until about quarter to seven, then I amble on in, wait for the doors to open and I get connected up."
For the next four hours, Frances is connected to a dialysis machine where a special filter called an artificial kidney, or a dialyser, is used to clean her blood. Along with other kidney patients receiving their dialysis, Frances sits in Taranaki Base Hospital's Renal Unit, an accident and emergency room at one point, with no natural light.
Then, early afternoon, she's back on the road for an hour back to Kaponga.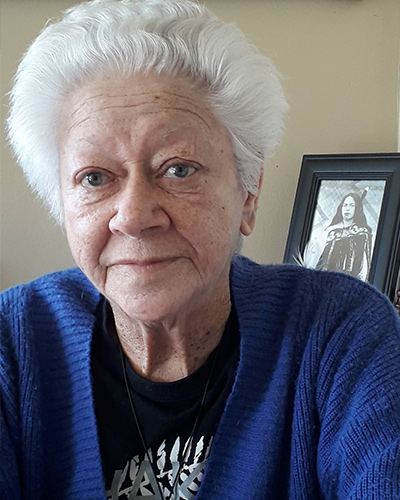 It's a journey Frances, of Ngati Tama decent, will have to take three days a week for the rest of her life, but she's not complaining.
"It is what it is. I take each day as it comes. One day it might be diamonds, the next might be stones. If I don't look at it that way, I'm going to be horribly depressed and I don't want to be."
A diabetic for almost 40 years, Frances has only been a Renal Unit patient since July 2020.
"I wasn't well. I just had these horrible pains in my back and my nurse was doing her usual visit and told my niece to get me along to A&E.
"I don't remember that trip. I ended up in ICU and was in a coma for about 5 days."
Despite being one of the Renal Unit's newest patients, Frances is a passionate advocate for the unit, its staff and the Taranaki Health Foundation's campaign, Love Our Kidneys.
The money raised through Love Our Kidneys will be used for technology and equipment to enhance the patient comfort, experience and quality of care at the new renal unit being built on David Street as part of the Project Maunga Base Hospital redevelopment.
"The new one will be a big improvement. Having natural light, you can't beat it, and we're apparently going to have a lot of that."